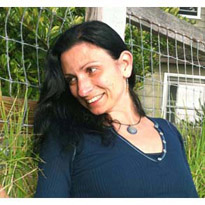 Stacy offers Swedish, Deep Tissue, and Integrated Thai massage, back massage, foot reflexology, Pre-natal (pregnancy) massage, and custom herbal massage oil blends for create a unique Sebastopol massage—also serving Occidental, Forestville, Santa Rosa, Guerneville, Graton, and other surrounding parts of west Sonoma County. Stacy is a certified massage therapist with sixteen years of experience and over one thousand hours of training.
Online booking is now available for Wednesdays, Thursdays, and Fridays and Saturdays. For bookings outside of that timeframe, just give a call or an email to make an appointment.


Refer three clients and get a free 1-hour massage!
Check out my reviews from happy clients!

Join my mailing list to be the first to receive current offers and discounts, new services, and wellness tip to help you stay in top shape!
I offer sessions at my Sebastopol studio, and I also offer home visits.
Standard Rates:
$80 for 1-hour
$90 for 75-minutes
$100 for 90-minutes
$130 for 2-hours
More details here!
To schedule an appointment  for a Sebastopol massage phone Stacy at 707-874-8818 or email her here.
The benefits of regular massage include:
Alleviate pain and improve range of motion.
Reduce dependence on some medications
Stimulate lymph flow and enhance immunity
Re-invigorate weak or atrophied muscles
Faster recovery from injuries
Increase flexibility
Foster healing of scar tissue
Improve circulation, ease cramping
Relieve headaches
Alleviate anxiety
Enhance quality of sleep
Increase energy levels
Improve concentration
Get into your body and become more at ease with yourself
Research continues to demonstrate the enormous benefits of touch—benefits that range from treating chronic diseases, neurological disorders, and injuries, to easing the stress of modern living. Consequently, massage and bodywork are becoming an integral part of hospice care and neonatal intensive care units. Hospitals are beginning to work with on-site massage practitioners to foster speedier recoveries in patients, and likewise, addiction treatment facilities are beginning to offer massage as part of the treatment protocol.
But don't wait until you are in pain to get a massage! Regular maintenance is the best way to keep yourself healthy, vibrant, and free of pain. Contact Stacy to schedule your appointment.
Little Epiphany Sebastopol Massage Therapy and Herbs